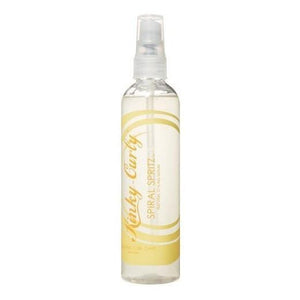 Kinky-Curly Spiral Spritz 8oz
Organic Curl Care
Cruelty Free
Spiral Spritz is a wonderful, natural alternative to silicone serums that completely eliminate frizz and creates a flexible hold on wet or dry hair.
Suggested Use
Multiple Uses: This all-natural styling serum can be used to style fine wavy hair or to refresh and moisture second day curls on thicker curlier hair types. Spiral Spritz can also be used as a settling lotion for rod or roller sets to create amazing bouncy spirals on all hair types.
Other Ingredients
Lavender water, extracts of horsetail, nettles and sage, aloe vera gel, vitamin B-5, glycerin, citric acid, and grapefruit seed extract.
---